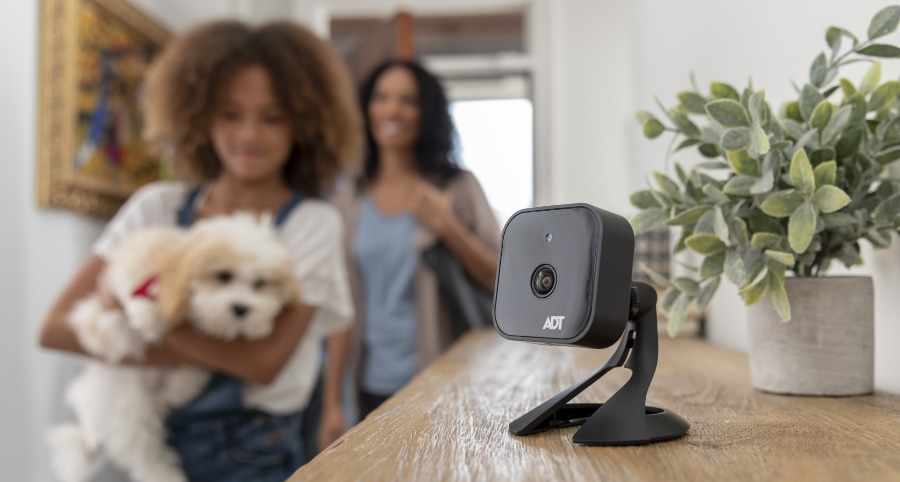 Where To Place Home Security Cameras In Chattanooga?
Where are the best spots to place your home security cameras in Chattanooga? Normally, there are three significant sectors of your property for video protection: your principal entryway, the outside perimeter, and key interior rooms. Even though your provider can recommend where to start, here are some helpful tips on where to place your home security cameras at your home.
Always Safeguard Your Main Entrance
Although it may seem crazy that a criminal would try to casually enter through your home's main entryway, 34% of invasions take place near this obvious access point. You can also count package thieves among other dangers to think about. A doorbell camera is perfect to manage all of these concerns with crystal clear high-def, wide-angle capabilities.
Doorbell cameras are even more beneficial as you are able to chat with all guests who come and press the button. Through your cell phone app, like ADT Control, you have the option to reply to all engagements with two-way communications and live video and appear to be at home. Then if a visitor does try to do something criminal, you will have your camera automatically capture footage and send it to your mobile phone with a text message.
Plan Ahead to Maximize Coverage With Your External Cameras
Where to place home security cameras around your property is often a difficult undertaking. Thankfully, there are some useful tips to greatly increase the likelihood that your home is well protected.
The corners of your Chattanooga home offer a better field-of-view, seeing two segments of your yard.
Just below an overhanging eave or into a bit of cladding or edging are perfect spots for security cameras as they will be partially hidden by the edge of your house.
Over your garage, since the garage door is a more enticing entryway for intruders than you'd think!
Overlooking a back porch or rear door -- or any doorway that can't be seen from the road.
In each of these spots, make sure you prune any overgrown plants or trees that may block your view.
Tips To Enjoy The Highest Level of Performance From Your Interior Cameras
You have more options on where to place home security cameras within your property in Chattanooga. That same adaptability results in there being more factors to consider:
Sunshine through Your Windows: Even though you should be certain your windows are down and latched, the sunlight that enters via a window might cast a glare on your video recording. Direct the lens away from direct blasts of sunshine to circumvent this issue.
Utilize Height: Similar to an observation deck, a video camera installed in a higher spot will provide a broader view. Try placing your cameras above bookshelves or attached to a corner or ceiling.
Choose Unreachable and Secure Locations: Your video equipment will lose its ability to safeguard your home if anything happens to it. Set your security cameras where little ones and house pets aren't able to tamper with them. You could try mounting or other ways of securing them to make sure they don't crash to the ground if accidentally bumped.
Use Plants and Decor to Your Advantage: The best surveillance system won't help you much if you've got a plant obstructing the field of vision. But it's important to note, decor or foliage also have the ability to cloak your security equipment. Just be careful they don't obscure the lens!
Secure24 Alarm Systems Knows Where To Place Your Home Security Cameras
To ensure the proper installation of your home security cameras and security devices, use the experts at Secure24 Alarm Systems. We'll help install the ideal plan for your entire property -- defending every square foot. Simply contact (423) 241-8594 or submit the form below to start your project.
Areas Served Around Chattanooga By Secure24 Your Local ADT Authorized Dealer