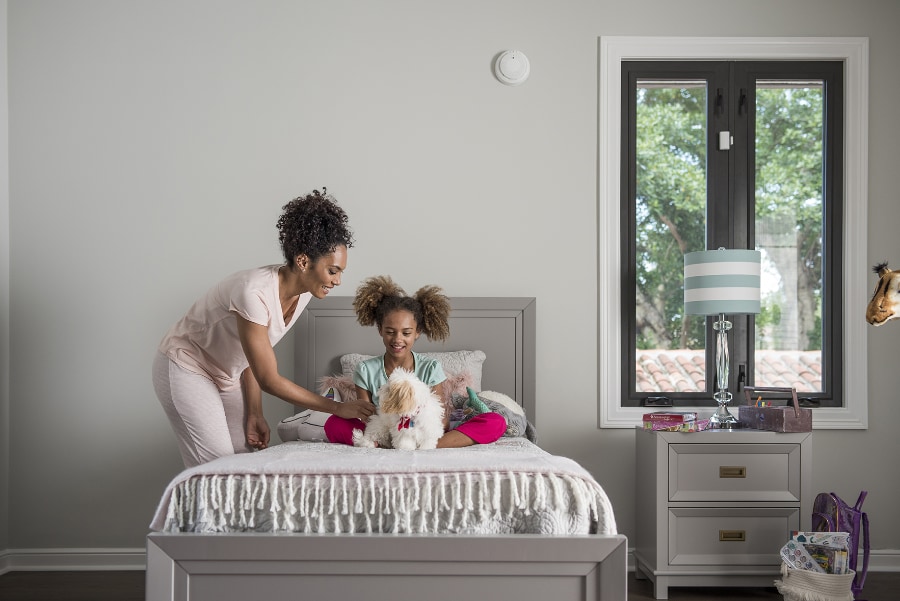 What Causes House Fires In Chattanooga
When you own a home, one of the most menacing dangers to your property and family members is the potential for a fire. The U.S. Fire Administration estimated in 2019 that American homeowners suffered about $1.6 billion in costs due to unforeseen or negligent fires. Unfortunately, fires are sudden and many times preventable -- with a little knowledge of where to act. And, fortunately, you are ready with a monitored fire alarm that gets you emergency responders ASAP if you undergo an outbreak.
What Causes House Fires In Chattanooga?
Fires may start in any spot at any time on the premises. However, you can lessen the risk of a blaze if you take safety measures around the following objects:
Stoves and Ovens: Cooking is far and away the leading cause of a house fire in Chattanooga. Cooking-related flames most often result when the kitchen goes unattended while cooking food. Water tossed on a grease fire can quickly escalate a flame that would otherwise be contained.


Candles: Nodding off in an area with a going candle is risky, even if you're using a high-sided candle holder. The flame can easily catch a curtain ablaze if left on a window sill, and pets can bump into candles while exploring. The National Fire Protection Association estimates that more than 7,600 homes were damaged because of candle-related incidents between 2014-2018.


Electrical wires: Faulty electrical circuit interrupters, "tamper-resistant" electrical outlets, malfunctioning or incorrectly installed lighting, and split lamp cords can all cause a fire. Don't overburden your outlets or plug an item in with exposed wiring. If for any reason you hear popping or smell smoke from the outlet, power down the breaker off ahead of checking it out.
Space Heaters: Avoid coiled space heaters because waste, like dust bunnies, paper or plastic scraps, or covers can accidentally make contact and alight. However, you need to make sure to oversee fan and ceramic space heaters for the entire duration of use.
Cigarettes: In 2014 alone, U.S. fire departments came to more than 17,000 home fires triggered by cigars, pipes, or cigarettes. If you have tobacco products who partakes inside, make sure they never fall asleep with a cigarette or smoke in bed. And fully extinguish your cigarette before you throw it into a trash can.
A Monitored Smoke Detector Will Help When You Have A Fire
If a fire happens to spark, you definitely want to have an early warning system to notify your family members before it gets serious. A traditional smoke alarm could suffice but can only alert you if smoke is really billowing. An advanced fire alarm -- a piece of equipment that's connected to your home security system -- can detect both smoke and climbing heat and can do more to make sure your family is safe.
A monitored fire alarm has multiple means it can warn you of a fire. Your alarms can alert you with an incredibly loud siren and a message to your cell phone. That's when your 24/7 monitoring experts reaches out to the fire department. And if you find yourself somewhere in which you're unable to race you your house when a fire breaks out, you can rest assured that your monitoring agent will facilitate communication between you and first responders.
Get Your Monitored Fire Alarms From Secure24 Alarm Systems
The odds of house fires in Chattanooga should never be underestimated, but you can rest easier if you use a monitored fire alarm on hand. Contact Secure24 Alarm Systems, and we'll help you install all the smoke detectors you need with a comprehensive home security system. Call (423) 241-8594 or fill out the form below to get started.
Areas Served Around Chattanooga By Secure24 Your Local ADT Authorized Dealer