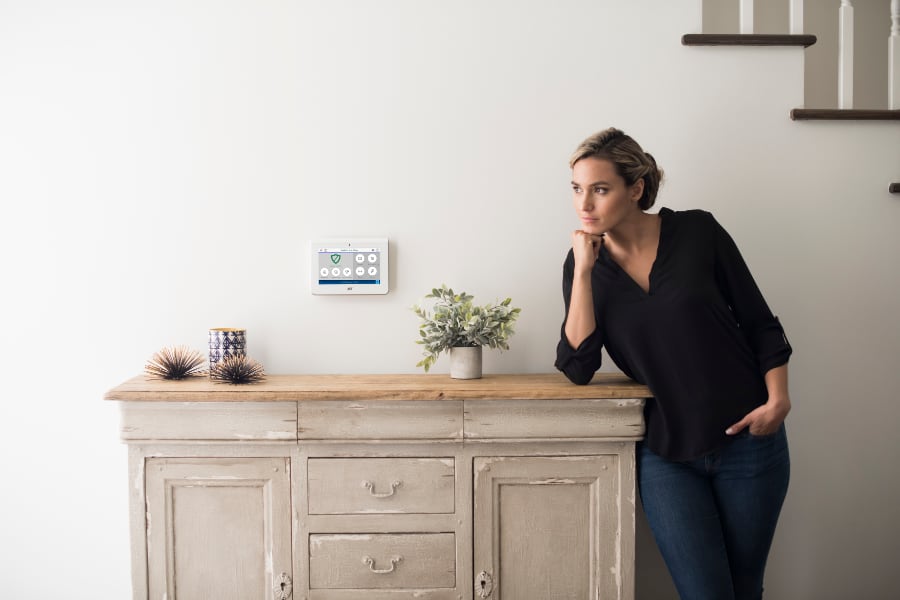 What Are The Next Steps After Your Home Security Alarms Go Off In Chattanooga?
A security system is intended to defend your property. But what actually transpires in the event your home security alarms go off in Chattanooga? What actions should you take to ensure you and all your family members are taken care of?
The first thing to do is to avoid panicking. Know that your around-the-clock monitoring experts are always standing by to assist. Then proceed with the recommended actions to be ready for any crisis at your property.
Our Dedicated Representatives Are There For You
A security monitoring representative is alerted in an instant whenever your Chattanooga home security alarms go off. When a monitoring professional is alerted, they will reach out to you n a hurry to determine what set off the security system. Your alarm may go off for several different reasons, including:
Burglary

Flames or smoke from a fire

Flood

Accidentally setting off alarm
In circumstances when a device was tripped accidentally—like not remembering that the motion sensors are switched on when you unlock a door— an agent will call to find out if assistance is required. Provide your predetermined password, and they will cancel the alarm.
In the event there is a legitimate crisis, your monitoring team member will dispatch emergency personnel, including law enforcement, firefighters, and medical professionals, to your home. They can also serve as your proxy in the event you aren't at home. The monitoring agent will even apprise emergency services on which component was set off, increasing their preparedness for a potentially life-threatening situation. The monitoring expert will remain on the phone with you to keep you calm and inform you what you should do.
Steps to Take if Your Alarm Goes Off In Chattanooga
Being awoken in the dead of night to your alarm blaring can be understandably frightening—particularly if you have no idea why it's going off. The most beneficial thing to do is remain calm and take the following actions:
Before anything else, move to a safe place. Collect your family and pets as quick as you can and get into a shielded space within your residence or exit as quickly as possible. It's typical to have an urge to confront the emergency on your own, but this can be incredibly dangerous. Alternatively, put a priority on attempting to keep you and your family members secure and letting the authorities resolve the crisis.
Second, use the mobile security application to stay connected with your monitoring agent. They'll notify responders who will be en route to your home in a matter of moments.
Lastly, keep a persistent line of communication with your monitoring team and emergency responders. You have the ability to be connected, so everyone is sharing information. Conversely, if it's not possible to be in direct contact with your emergency providers, get updates by text message. Even if it's only a false alarm, it's a good idea to thoroughly communicate with everyone involved so you will be ready should a real emergency take place.
Be Prepared For All Types of Emergencies in Chattanooga with Secure24 Alarm Systems
From false alarms to actual emergencies, Secure24 Alarm Systems works hard to make sure your family and your home are secured. With 24-hour monitoring, smart locks, and safety alarms, your home will become the secure environment you intended it to be. Create the perfect home security package by submitting the form on this page or reach out to (423) 241-8594 to get started.
Areas Served Around Chattanooga By Secure24 Your Local ADT Authorized Dealer